Hiking to Hanging Rock (04/23/04)
Last updated 04/31/04
---

Our first hike in quite some time happened at the Hanging Rock reserve near Melbourne. We wanted to visit this place ever since we saw Picnic at Hanging Rock, a bizarre, mystical movie about the disappearance of a couple of girls and a teacher during a school outing to this mountain. As a result of the movie I thought the place might be a bit scary, but was happy to find that it was just a really beautiful place to go on a little hike. Aside from seeing the rock formations which make this place famous, we also got a special treat when we saw a wallaby near the parking lot. Hope these pictures help you appreciate the scenery. Thanks to Gaiety and Anshu for taking us there and to Aditi and Abhishek for giving us company during our hike.

Pictures
Before heading up to the hanging rock and summit of the mountain, we spotted our first Australian animal -- a wallaby. This led to a chorus of "howww cuuute!" from both Daria and my niece. These furry creatures look like a cross between a kangaroo and a koala bear. This guy didn't mind posing for some pictures but caused a little scare when he grabbed onto my nephew's back -- but as the Aussies say "no worries". No animals or people were harmed while making these pictures.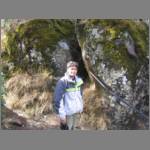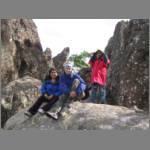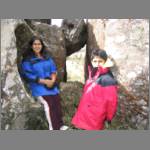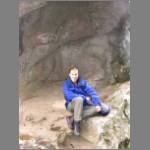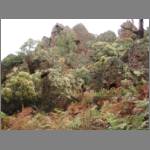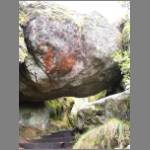 Some shots of the landscape encountered during our short hike up to the hanging rock.