Emus, Kangaroos, and... Ice Cream? (04/29/04)
Last updated 05/09/04
---

Our visit to the Wilsons Promontory National Park should have been longer than the allotted one day plus the arrival evening, but how were we to know the extent of natural beauty of this amazing place? Located on a peninsula at the south-eastern tip of Victoria state, the park is outlined by many miles of sandy beaches which surround tropical forests, emu- and kangaroo-sustaining grassy plains, rocky mountains and tidal rivers. Such varied terrain and abundance of wildlife make the park a naturalist's heaven, and hikers will have their work laid out for at least a week, trying to cover all of Wilsons trails. I dare claim that from all the national parks we've visited back home in the States and elsewhere, this one ranks a close second after Yosemite.

Pictures
Above: walking around Wilsons Prom on varied tracks: along the beach, through the bush, between big boulders and up to the summit.
Below: wildlife spotted along the way, including a pelican for starters, some emus and kangaroos, and parrots for dessert.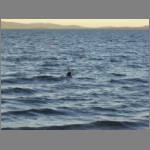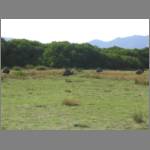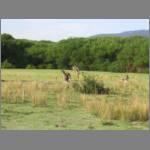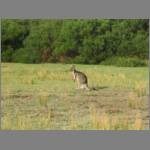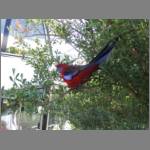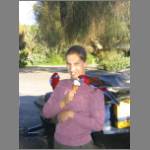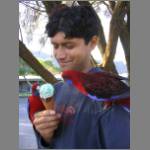 Above: A couple visiting the park made friends with the parrots by giving them crackers and ice-cream. While I feel bad about supporting such an activity (in general I would never feed any park animal unless it's okay by the rangers), I figured that it wouldn't be bad for us to score some cool pictures. I still feel a bit guilty about it, so you don't have to send me an e-mail telling me what a bad person I am! And I (Daria) already got my punishment for being a bad girl and feeding wildlife: eager parrots scratched my ice-cream-holding hand, and one not-so-timid bird landed on my head, got its claws into my hair, and refused to leave until Puneet shooed it away after getting his full share of amusement at my expense.
Below: stunning landscapes of Wilsons Promontory.