Gaudi Barcelona (11/21/03)

Last updated 11/29/03
---

One of the striking aspects of Barcelona is its magnificent architecture, with some of the most innovative and beautiful buildings a result of the creative genius of Antoni Gaudi. In addition to its wonderful architecture, Barcelona offers sumptuous (and cheap) food, a vibrant nightlife and enough oddities and pure chaos to keep you scratching your head and laughing out loud throughout the day (and well into the night). More details to come later, but till then we hope you enjoy these pictures.


Pictures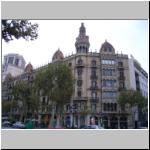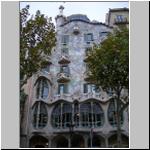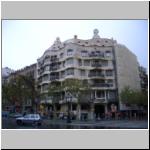 Passeig de Gracia (Passage of Grace), is a street lined with architectural wonders, including a couple of buildings by Gaudi.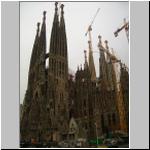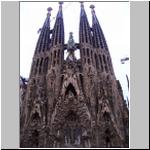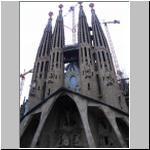 La Sagrada Familia, a currently unfinished cathedral, is the lifetime masterpiece of Gaudi. While the Nativity Facade was created entirely under his supervision beginning in 1882, work has continued on the cathedral even after his death in 1926, with the entire Passion Facade being created after 1950. The cathedral consists of eight towers, with 10 more in the works, representing the 12 apostles, four Evangelists, the mother of god, and the tallest one for Jesus himself. Daria claims that this structure is probably one of the "must see" items in the entire world. Given what I've seen of other traditional cathedrals throughout Europe, La Sagrada Familia certainly stands out for its sheer ingenuity and the bold fashion in which it shatters all traditional expectations of a place of worship.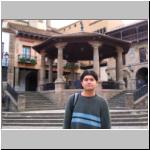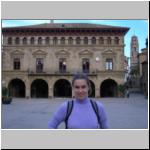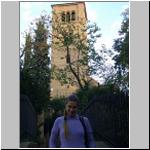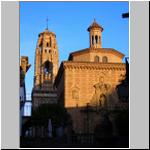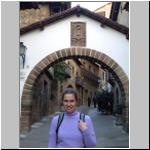 The Poble Espanyol, or Spanish Village, is filled with recreations of various Spanish architecture from different periods (analogous to the Norse Folk museum we visited in Oslo). Most of the buildings are used by craft stores selling everything from Spanish tile to T-shirts. We got to visit a gallery of modern art which had works by Dali and Picasso (a lot of ceramic work -- I never even knew he did ceramic stuff) including a wonderful piece by picasso in which he makes a smiley face on the bottom of a plate.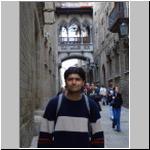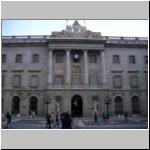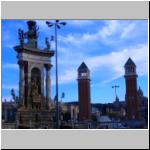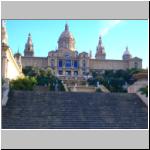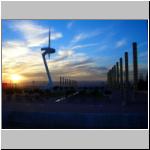 Some more impressive architecture from Barcelona, from city hall to olympic pillars.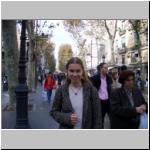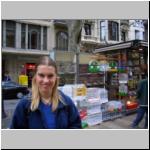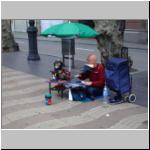 La Rambla, one of the main boulevards in Barcelona has a tree-lined center designated for pedestrian traffic that is a scene of utter chaos. Amidst the hustle and bustle of locals and foreigners trying to get around town you'll find plenty of street performers doing everything from playing music, to pretending to be various characters (angels, gunslingers and witches are quite common) and even juggling or doing hip-hop dancing. In addition to the street performers, there is a large flower market, and a live bird/fish market. That's right, if you want, you can buy a little parrot or a new addition for your home aquarium while you watch a guy playing South American flute accompanied by his colorfully dressed dog!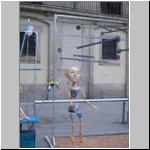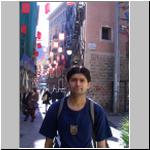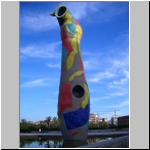 Some more odd sights from Barcelona... just the tip of the iceberg as this is certainly a very strange (but lovable) place.