"God's Own Country" (02/18/04)
Last updated 03/18/04
---
That's the slogan used to describe Kerala (by the state Board of Tourism I believe) -- and it certainly holds true for the beauty seen in this state's backwaters.

Pictures
We had the opportunity to take a 3 hour cruise of the backwaters in Allepy and here are some of the things we saw...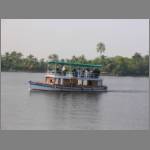 Boats. Lots and lots of boats. Much like in Venice, boats are the main mode of transport in the backwaters. It was a common sight to see canoes loaded up with goods, while most tourists settled for larger motor-boats, or even luxurious house-boats (complete with bedrooms, kitchens and bathrooms).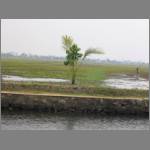 Some of the backwaters landscape.
A look at some of the fruits, vegetables, and other plants grown in Kerala.