Tea and Communism in Munnar (02/20/04)
Last updated 13/24/04
---
Munnar offers a series of Tata Tea estates (Tata Ltd is a huge conglomerate in India that makes trucks and automobiles among other things) in addition to communism (check out the flag picture!).
Pictures
Tea is big business in Munnar. We didn't take any tours or anything, so I don't know what type of tea is grown here (but I think it may be the generic Indian favorite... though I have no idea, so don't take my word for it).
Mountains were another common sight in Munnar, which is surrounded by lush green mountains laden with tea estates.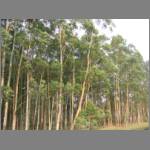 Some of the other plant-life found in the region.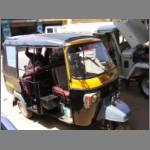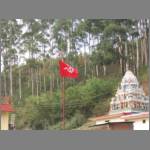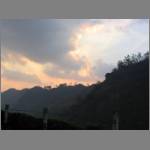 Some random images from our visit to Munnar, including the famous communist flag of Kerala and a beautiful sunset.